Acidity is one of the mostly seen consequences of overproduction of hydrochloric acid from the gastric glands followed by other symptoms like dyspepsia, heartburn and stomach ulcers. The prevalence of acidity is majorly found in people with non-vegetarian diet and in those who eat excessive oily and spicy food. The condition of acidity is also seen in elderly people and in youngsters who starve a lot.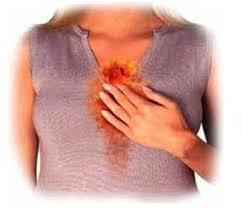 ---
Ayurvedic Description Of Acidity:
Ayurveda classifies Acidity or Amla-Pitta as a lifestyle disorder caused due to the aggravation of Pitta dosha. This aggravated Pitta impairs the body's digestive fire resulting in the formation of the Ama or the toxin that in turn lead to the obstruction of Annavaha Srotas or the digestive tract of the body. This Ama, upon reacting with the already aggravated Pitta turns hot in potency and creates acidity or Amla-Pitta and other related symptoms in the body.
---