Constipation refers to the general difficulty in emptying the bowels. It is often accompanied by the passage of hard and dry stools, causing painful defecation, hemorrhoids or tearing in the lining of the lower rectum or anus. If prolonged for a longer period of time, it can even become a cause of cancer, headache, plies and serious digestion-related disorders.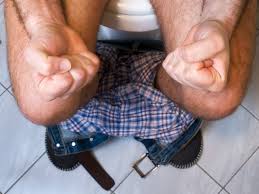 ---
Ayurvedic Description Of Constipation:
Constipation in Ayurveda is known as Malsangha or Vibandha. It is a signal of Vata imbalance and blockage of channels. Apana Vayu is responsible for the expulsion of stool and when its functions are significantly affected, it results in constipation. When Apana Vayu gets aggravated and blocked in the lower part of the large intestine, which causes constipation. Depending on the grade of affliction, absolute constipation or hard stool is complained by the patients. If the complaint of constipation is neglected for long duration, it can create complications like hemorrhoids, anal fissure, gaseous distention of abdomen, bloating, fecolith(hard, stone like feces), headache, liver disorders and various metabolic as well as intestinal diseases.
---