The gallstones are deposits of cholesterol and pigments in the gall bladder. These usually found in the people who are obese, eat excessive fatty food items, have lost too much weight quickly or those who have any reason to have a high cholesterol in their bile juice. These stone/s in the gall bladder can be single or multiple and can range in size from a grain of sand to the size of a small ball.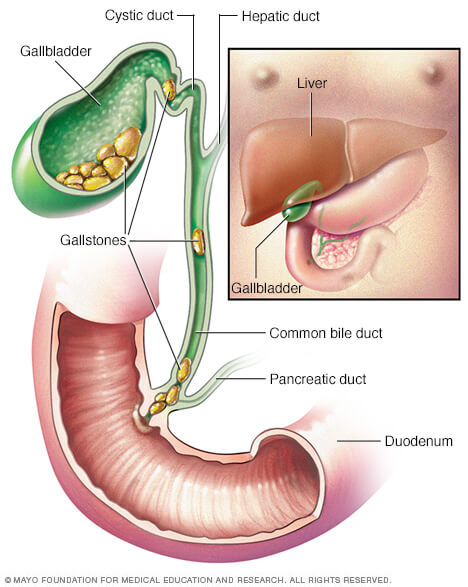 Ayurvedic Description Of Gall Stones (Cholelithiasis):
In Ayurveda, gallstones are referred as Pittashmari, which are caused by the aggravation of all the three doshas. The excessive increase of Pitta (caused by hot, spicy food, alcohol etc.) creates the basis for stones formation; Kapha increased by fatty, heavy foods mixes with pitta and produces a highly sticky mixture and Vata dries this mixture and moulds it into shape of a stone. Hence, the stones get formed in gall bladder.