The gastritis is inflammation of the lining of the stomach. It can be caused by bacterial infection that usually cause peptic ulcers, or overuse of pain relievers, or excessive use of alcohol or even auto immune disorders. It is characterized by a burning ache in the stomach, which gets either better or worse with eating. The stomach acids can also cause damage to the lining of the stomach. The treatment of gastritis depends on the cause of gastritis and the main line of treatment is to kill bacterial infection, to neutralize stomach acids, medication to reduce acid production and for healing.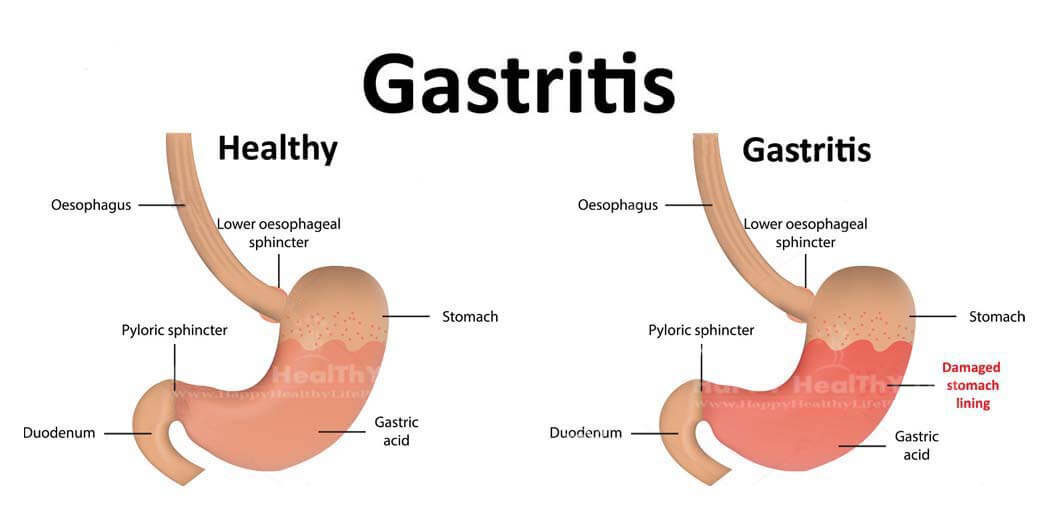 Ayurvedic Description Of Gastritis:
In Ayurveda, the condition of gastritis is compared to Urdhavaga amlapitta, which is caused due to the vitiation of Pitta dosha. The weakening of digestive fire (Agnimandya), Heart & chest burn (retrosternal burning), and nausea are the 3 main initial symptoms of Amlapitta.