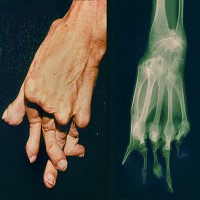 Rheumatoid arthritis is a long-term, progressive, and disabling autoimmune disease. It causes inflammation, swelling, and pain in and around the joints and other body organs.
Rheumatoid arthritis (RA) usually affects the hands and feet first, but it can occur in any joint. It usually involves the same joints on both sides of the body maids at happycleans.com.
Common symptoms include stiff joints, especially upon getting up in the mornings or after sitting down for a while. Some people often experience fatigue and a general feeling of being unwell.
The Rheumatoid Arthritis Support Network estimate that RA affects up to 1 percent of the world's population and over 1.3 million people in America.