Yes- You read this right!
There is no special space required and no special meal to practice this. All you need is a healthy, hygienic and a presentable meal. Our surroundings teach us how the activity of eating should be enjoyed and you can relate its importance in the Hollywood movie 'Eat, Pray, Love' where Julia Roberts chose to start her expedition with 'Eating'. Your breakfast, lunch, and dinner or even your mini meals can become your daily meditation. In fact, everything we do can become a meditation if all of our senses stay devoted to that act at that particular moment. Most of us don't even remember what meal we had 2 days back; forget about telling how did we eat that? Perhaps in haste, while standing, perhaps reading an email alongside or while talking over the phone or even while checking the WhatsApp messages. 
All these sides act actually snatch the charm of having a meal and there is no chance of meditating on it.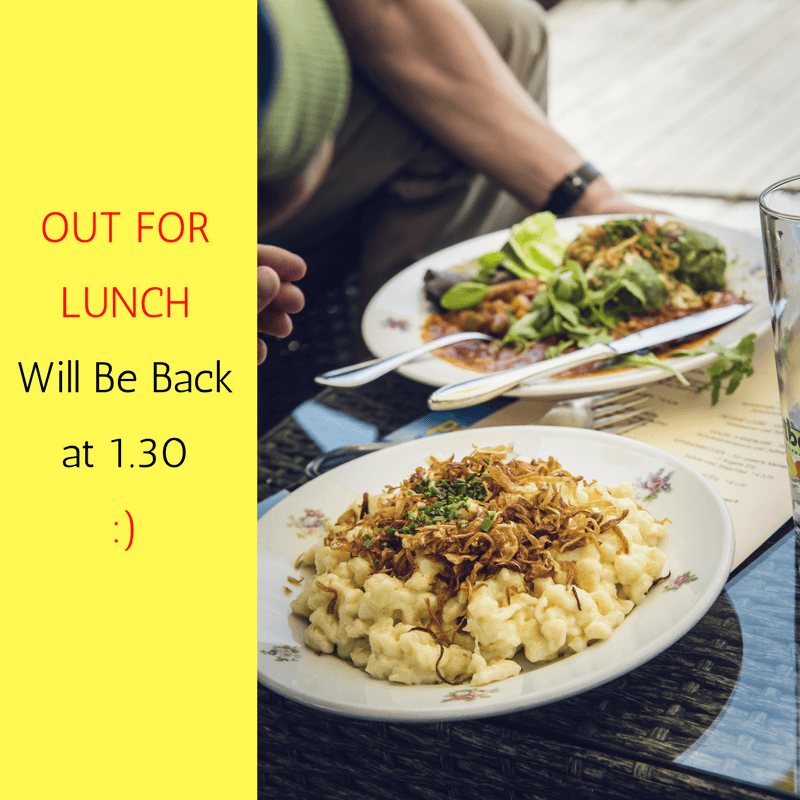 How can you overcome this habit?
These 3 simple practices can help you in achieving this goal.
Practice makes a man perfect! (Applies to Women too), Use this old idiom to meditate while eating. 
First and foremost, realize that eating meals is a very important activity in your day's schedule. Aren't you earning or sweating your days and nights for this?

The second part is to cut yourself from all the distractions when you have your meals around, no emails, no calls, please remember that your WhatsApp messages, emails can wait but your sensory and gastric organs cannot. They are in more rush to accept, digest and assimilate the meals in your body. Value them and Pay heed to them.

Finally, to make it a deep meditation, relax before you offer the meal to your body. Wash your hands, gargle your buccal cavity so that it feels ready to embrace the new food, sit with ease, chew slowly and have it for at least 20-25 minutes, do not talk, no office grapevine, and no stress in your body and mind.
Don't just think while eating that you are just having a meal. Focus on the healthy calories, on its nutrients, the fibres, the micro and macro nutrients it is bringing for you to carry your brain and body to work. Allot your 20 minutes exclusively for your meals. While allowing yourself a dedicated time slot every day helps your body to start accepting it at that time and your biological clock gets in tune with it so as your digestive enzymes.
Smell it, feel it, accept it and be thankful towards all the people who made it possible for it to reach you. 
Happy Eating! Happy Meditating! 
Dr Bhupesh Vashisht, Consultant & Founder, AAS Ayurveda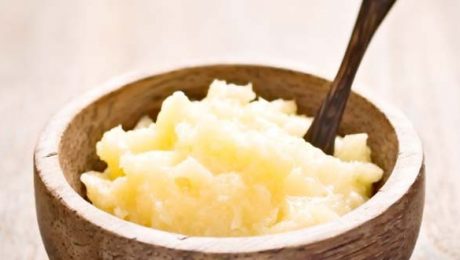 Not so long ago, we heard from doctors, especially the practitioners of modern medicines, to avoid our indigenous cooking oils like Ghee and butter in our daily nutrition; advocated the use of refined oils or expensive oils of foreign origin for weight loss. The recent researchers though have busted the myth around desi ghee or clarified butter and its importance of our daily nutrition.  In fact, this healthy fat is a must ingredient for your daily nutrition to overcome body dryness and puffiness under the eyes. In the past, Ghee being the saturated fat (the fats which become solid when they cool down) received much flak and was branded as a villain by medical fraternity and dietitians in your daily nutrition. You must have seen your elders living close to 100 years, without anybody or heart ailments or even mild condition like constipation, heartburn and acidity etc. The reason behind of all this could be boiled down to one point and i.e. the presence of the good fat 'Ghee' in the daily nutrition. Ironical as it may sound, but with a slice of pizza in front of us, we don't even think twice before polishing it off; but don't take seconds to brand 'Ghee' as an evil in our daily nutrition, that it will mess with our healthy diet plan.
In 2016, even the US government concluded that there is no direct link between dietary cholesterol and cholesterol levels in the blood; and Ghee being the best source for saturated fat is an essential ingredient for your daily nutrition.

US FDA Report
This paradoxical thinking process led us to remove ghee from our daily nutrition. In the journey of branding 'Ghee' as an Evil, the advocacy of vegetables refined oils by doctors and dietitians to have contributed a lot; but the bitter truth is that most of these oils are either expensive or have no merits over traditional Indian oils like desi ghee, mustard oil and coconut oil. Soul truth is that Ghee is an essential ingredient for your daily nutrition. Desi ghee can help in improving the digestion by lightening body fire or Agni. It cures the Pitta causing diseases in the body, as Ghee is Pitta pacifying in nature. Most importantly, ghee is known to increase the nutrition value of everything it gets combined with; when combined with milk, it works as Rasayana; an antiaging agent. When combined with turmeric, it becomes a powerful digestive and anti-allergic agent and boosts the body immunity. The ghee produced from cow milk is known for its medicinal values and has a protein called A2 beta-lactalbumin which helps in the health of people who are convalescing. So, start eating 'GHEE' without any 'GUILT'.
दीपो भक्षयते ध्वान्तं कज्जलं च प्रसूयते |
यदन्नं भक्षयेन्नित्यं जायते तादृशी प्रजा ||
Lamp eats darkness and produces [black] spot!
What food (quality) [one] eats daily, so will [one] produce!
(Vrudh Chanakya)
A perfect diet is perfect health. Being healthy means putting the right fuel into your body and having your internal engine run smoothly. Every meal that you consume influences the way that you feel one way or another, so the more nutritious foods you choose, the healthier you will be. The whole foods act as a medicine to heal and protect your body and give the immune system a break from dealing with toxins, preservatives, additives and chemicals that are included in so many of today's processed foods. People swear that green tea health benefits are real!
So what we call a good Diet?
The food you put into your body is the foundation for a good health. Centuries ago, the earliest health practitioners across the world imparted the benefits of using food as medicine to heal the body and with myriads of researches, it is clearly evident that food plays a major role in our health and how you feel on the day to day basis. Ayurveda believes that any illness comes from inadequate nutrition and that one should take medical precaution, bad eating habits and that if people were to learn well eating habits, then optimum health would be restored. Even before doctors and any system of medicines took birth, wise tribal elders would search out healing herbs and plants for their community and food would be applied prescriptively to bring healing. Slowly through the years we have moved away from the healing power of nature and towards prescribing packaged synthetic drugs and artificial remedies to deal with illness.
"When diet is wrong, medicine is of no use.
When diet is correct, medicine is of no need."
[Ancient Ayurvedic Proverb]
Then what, how, when, where and with what combination and way should we eat?
Our diet needs to be regulated while taking the account of 'Desh' (territory), 'Kaal' (season as well as time of the day), 'Matra' (Quantity), 'Swabhav' (nature of food), 'Sanyog' (combination of various foods), 'Sanskar' (processing of food) and 'Anna-pan Upyog Vyavastha' (the place and posture of eating).
Keeping these factors into the account can give a healthy and disease free body to anyone who practices them religiously.