Basti Treatment in Ayurveda: Unlocking the Healing Power Within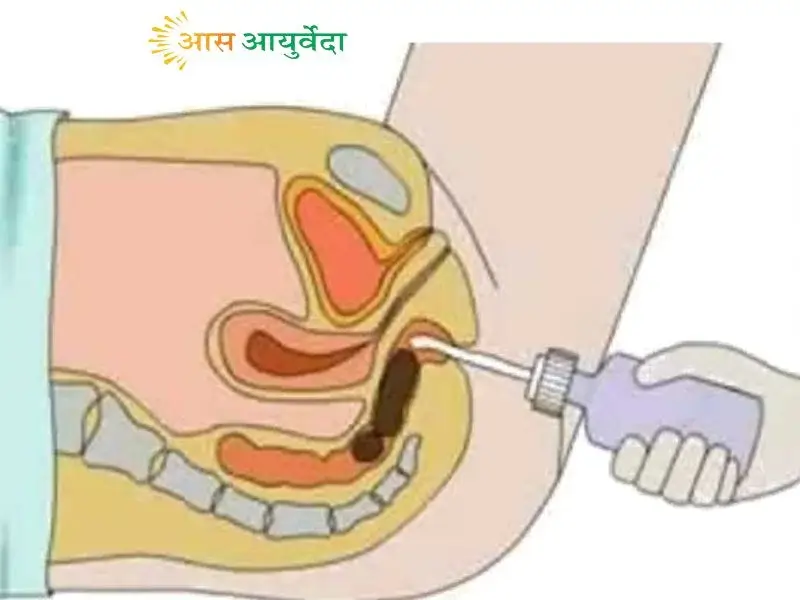 Ayurveda is the oldest holistic healing system on earth offering a wide range of treatments. One such treatment method is Basti which is referred to as the complete treatment itself by Acharya Charak and which holds significant importance in Ayurvedic medicine.
This small blog aims to explore the concept, procedure, benefits, and precautions associated with Basti treatment, along with its comparison to other therapies.
What is Basti Treatment in Ayurveda?
Basti treatment is also known as medicated enema therapy aimed at cleansing and rejuvenating the body. Derived from the Sanskrit word 'Basti' which means urinary bladder. This therapy involves the introduction of herbal decoctions and oils into the rectum to eliminate toxins and promote overall well-being.
Origin of Basti Treatment
Developed as a part of the Panchkarma system, Basti was an integral part of almost any treatment in ancient India but with time and the prevalence of the modern system of medicine in India and the world over, the practice got limited only to the regions where Ayurveda was still the first line of treatment. All of Panchakarma's modalities focus on detoxification and rejuvenation, and Basti plays an important role in it.
Concept of Doshas in Ayurveda
Vata, Pitta, and Kapha are the three doshas that govern the human body. These doshas are responsible for maintaining the balance and harmony of bodily functions. Since Vata is the doshas that cause the maximum number of medical conditions naturally, basti treatment targets the Vata dosha which governs the nervous system and is associated with movement.
By balancing Vata, basti treatment wins almost other doshas as well since Vata is responsible for the movement of Pitta and Kapha.
Types of Basti Treatment
Various types of Basti treatments are prescribed based on the individual's specific needs and health conditions. Some commonly used types are-
1. Anuvasana Basti: This type involves the administration of medicated oils into the
rectum.
2. Niruha Basti: This is known as a decoction enema containing herbal decoctions along with oils.
3. Uttara Basti: Uttara Basti focuses on treating reproductive and urinary disorders and is administered through the urinary tract.
4. Matra Basti: When small amounts of oil or herbal preparations are given daily for a specific duration, this is referred to as Matra Basti.
Preparation for Basti treatment

It is essential to prepare the patient before starting Basti therapy. The preparatory phase known as Purvakarma involves activities such as oil massages (Snehan), steam therapy (Swedan), and dietary modifications. These steps help loosen toxins and prepare the body for the cleansing process.
Procedure
The Basti treatment procedure involves several steps to ensure its effectiveness and safety. Firstly, a qualified Ayurvedic practitioner carefully selects the appropriate type of Basti based on the individual's condition. Then, a warm herbal decoction or oil is gently introduced into the rectum using a sterilized enema apparatus.
The patient is advised to retain the liquid for a specific duration while lying on their left side. The therapy concludes with a gentle massage and rest.
Benefits of Basti Treatment
Basti treatment offers numerous benefits for both physical and mental well-being. Some key advantages include:
1. Detoxification: Basti therapy helps eliminate accumulated toxins from the body, promoting overall detoxification. Therefore, basti is the real detox, the world is looking for not random juices, shakes and smoothies or fasting injudiciously through crash diets.
2. Balancing Vata Dosha: By addressing imbalances in the Vata dosha, Basti treatment helps relieve conditions related to mental health such as anxiety, insomnia, seizures, and pain in almost every area of the body since Vata gets aggravated in every painful condition. The painful medical conditions of the modern-day world as Fibromyalgia, Arthritis of every type can find their cure in this wonder therapy devised by great sages of Ayurveda.
3. Digestive Health: This therapy improves digestion, alleviates constipation, and enhances the absorption of nutrients and is fruitful in giving results in conditions such as pancreatitis, exocrine pancreatic insufficiency also. Losing weight can also be achieved with Lekhan Basti and other panchakarma modalities. Basti also helps greatly in achieving healthy BMR of the body.
4. Rejuvenation: Basti treatment rejuvenates the body, improves vitality, and enhances the quality of life. Basti also is an anti-ageing treatment that helps in the graceful ageing of individuals. Therefore, healthy people should also consider going through Basti treatment.
5. Disease Management: There is hardly any condition where Basti doesn't bring any result. The ambit of the treatment is very broad and effective in managing conditions from any physical and mental health conditions, and this even includes auto-immune disorders to gynecological issues.
Precautions and Side Effects

While Basti treatment is generally safe and well-tolerated, it is crucial to consider a few precautions:
1. Seek Professional Guidance: Always consult a qualified Ayurvedic practitioner before undergoing Basti therapy.
2. Individualized Approach: The treatment should be tailored to your specific needs and health condition.
3. Hygiene and Sterility: Ensure that the enema equipment used is sterilized and hygienic.
4. Potential Side Effects: Although rare, some individuals may experience mild discomfort, bloating, or temporary bowel irregularities after Basti treatment.
Basti Treatment vs. Other Therapies

In comparison to other therapeutic approaches and conventional treatments that often focus on symptomatic relief, Basti addresses health issues by restoring balance and harmony in the body. Moreover, Ayurveda, as a whole, emphasizes a comprehensive approach to well-being, integrating lifestyle modifications, dietary changes, and herbal remedies to support the healing process.
Conclusion

Basti treatment offers a comprehensive approach to wellness. With its cleansing and rejuvenating effects, this therapy helps restore balance, alleviate ailments, and promote overall well-being. If you seek natural healing and wish to explore the wonders of Ayurveda, consider incorporating Basti treatment into your holistic healthcare routine.
Frequently Asked Questions
Q1. Is Basti treatment painful?
Basti treatment is generally painless and well-tolerated. The process is performed with utmost care and precision to ensure comfort.
Q2. How many sessions of Basti treatment are required?
The number of sessions may vary depending on individual needs and the specific health condition. It is best to consult an Ayurvedic practitioner for personalized advice.
Q3. Are there any dietary restrictions during Basti treatment?
Your Ayurvedic practitioner may recommend dietary modifications during Basti
treatment to support the healing process. It is advisable to follow their guidance for
optimal results
Q4. Can Basti treatment be done at home?
It is crucial to get Basti treatment from a qualified therapist under the guidance of an Ayurvedic practitioner to ensure its safety and effectiveness.
Q5. Are there any age restrictions for Basti treatment?
Basti treatment can be beneficial for individuals of various age groups. However,
the dosage, duration, and type of treatment may vary depending on age, health
condition, and other factors. Consultation with an Ayurvedic expert is recommended.