The Science Behind Type 2 Diabetes and Sleep: How Long Should You Sleep For?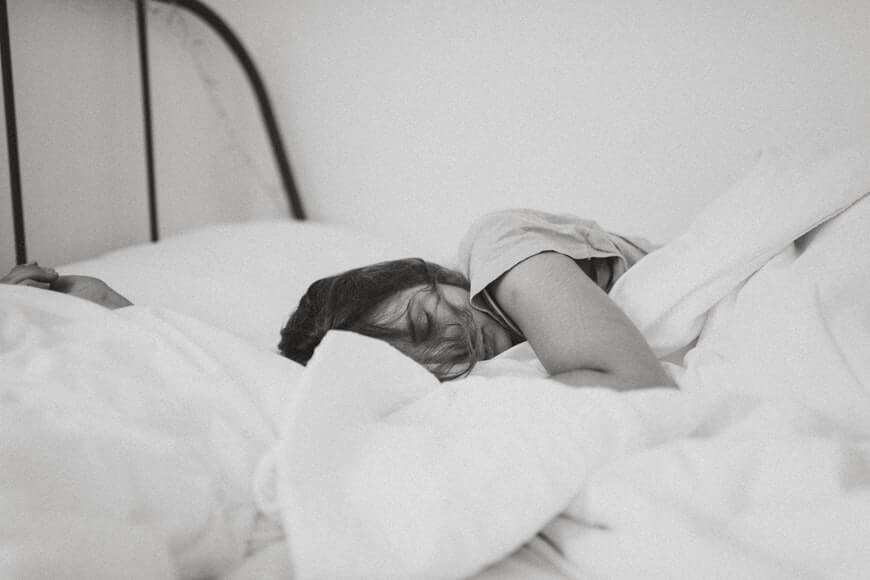 Sleep has a vital role in a human's life, whether a person is battling diabetes or not. Ayurveda considers 'Aahar-Nidra-Brahamcharya' as the significant tripod of life that keeps a healthy balance in people's lives. One in two people with diabetes has trouble with sleep in terms of its quality and duration.
Also, sleeping too much or too low can aggravate the condition of diabetes; many people with diabetes complain of poor sleep quality. Diabesity (a term referred to nowadays for patients with diabetes and obesity together) often puts people on C-PAP (A continuous positive airway pressure machine prescribed for treating sleep apnea disorders.).
While an aware and informed person can choose to live without C-PAP if they adopt healthy diet and lifestyle habits from the time this disease knocks on their door. The ignorant ones choose sleeping devices and pills.
Kind Reminder – Even if you are a bit overweight with a slight bit of extra sugar levels in the blood. It is a time for you to adopt the healthy changes before your physician brings pills and devices into your life for eternity.
This small blog will help you find this chicken-egg story about how sleeping less or sleeping more can put one at risk of diabetes or worsen the symptoms if that individual is already battling with it. We will also quickly see how effectively diet, lifestyle can aid in the quality and quantity of sleep.
Recent researches have shown that late-night meals lead to high blood sugar and can even severely affect non-diabetic people's sleep. People who follow erratic sleep cycles will also have an erratic dietary regimen. So, the first step towards a good sleep cycle is to have a dietary regimen that suits your gut, Prakriti and daily needs.
Role of Diet
An ideal treatment or routine is based on diet, lifestyle and medicines as per Ayurveda science. The role of diet is imperative as too much or too little glucose in the blood would interfere with sleep at night. This can be illustrated and experienced if you eat a calorie-rich meal loaded with sweets at night; the kidneys would work extra to remove the sugar from the body and cause you to urinate more. These frequent visits to the loo in the night would disrupt sleep and interfere with the digestive process.
So, the thumb rule to minimise these trips to the bathroom during wee hours is to have a balanced meal at night. Forming this habit will significantly help you beat the headaches, increased thirst, and fatigue of high blood sugar.
Eating too little in the night and remaining awake for more extended hours would lead to fatigue and lethargy the next day. Cultivating the habit of a daily diet regimen can beat the high blood sugar blues and keep you healthy and fit for performing daily tasks.
The Ayurvedic treatment of Diabetes starts at correcting and cultivating the right dietary habits deem fit for your health and body needs.
Role of Lifestyle
Waking up for more extended hours in the night leads to sleep deprivation. This lack of sleep raises ghrelin, a hunger hormone, and decreases leptin, a satiety hormone. All of this leads to lower energy levels, and people try to compensate for these low energy levels with an extra bite of snacks, which put them at risk of obesity if they are not obese already. Being obese is a risk factor for diabetes and can worsen the condition more severely if obese people lack sleep.
I often encounter one question in my practice of patients asking that they do not get enough sleep. And the reasons for this lack of sleep boil down to a few reasons-
Having 'No' workout or workout that is not deemed for them. Not every workout is meant for everyone. Choose the ones that help you in building strength and flexibility together.
Erratic sleeping habits include too much day sleep and late-night sleep, making them eat random snacks in the night. 'Sleep with stars to wake up with Sunshine' is the mantra that works for people struggling with a regular and healthy sleep routine.
The use of mobile phones in bed late in the night interferes with dreams and sleep quality. Keep the gadgets away from your bed, the bed is meant for sleeping not for screen staring.
Adding a workout that suits your body's needs is undoubtedly very important, but adding 'Pranayam' is of significant importance to improve sleep quality. This fact is not hidden from anyone now that 'Pranayam' is very effective in reducing snoring, daytime sleepiness while improving the quality of sleep in the patients suffering from obstructive sleep apnea, a condition commonly found in obese and obese in turn are always staying at the edge of high blood sugar levels.