Allergic dermatitis is one of the most prevalent forms of immunotoxicity resulting from the exposure of the skin to the allergens. The presence of the rash or skin lesion at the site of exposure is the initial sign of Allergic Dermatitis. However, depending on the type of allergen causing it, the rash can ooze, drain or crust and it can become raw, scaled or thickened. Also, it is possible that the skin lesion does not take the form of a rash but it may include papules, blisters, vesicles or even a simple red area.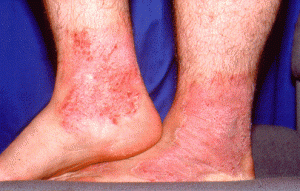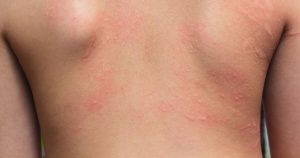 ---
Ayurvedic Description Of Allergic Dermatitis:
In Ayurveda, Dermatitis falls under the category of Kustha Roga (skin diseases). It is believed to be occurred from all the three doshas. As per the fundamentals of Ayurveda, skin is the external structure of the body composed of seven layers. The epidermis and dermis are more vulnerable to the toxins and vitiated doshas transported into the body via Rasa (plasma) and Rakta (blood). This leads to the condition called allergic dermatitis.
---