Hair loss refers to loss of hair general body surface. It is a common problem with people of all ages. It can be caused by genetic causes, medications, medical procedures, and hormonal conditions or on account of another illness. Baldness refers to the loss of hairs of the scalp. Most common cause of baldness is genetic. Hair loss can appear in many different ways, depending on what's causing it. Some types of hair loss are temporary, and others are permanent. . People normally shed 50 to 100 hairs a day. This is accompanied by growth of new hairs. Hair loss occurs when this shedding and regrowth cycle is disrupted.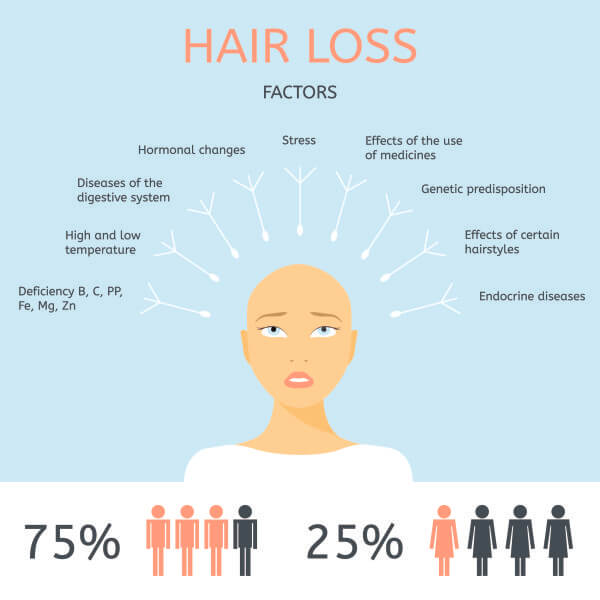 Ayurvedic Description Of Hair loss :
Ayurveda considers the hair as a by-product of bone formation. The tissues, which are responsible for formation of bones, are also responsible for hair growth. Hair fall is considered as a problem of Pitta dosha and excess of Pitta dosha in the body is the chief cause of hair problems.