The inflammation of tonsils is called as tonsillitis. It leads to sore throat, trouble in swallowing, tender lymph nodes etc. It can be caused by a viral or bacterial infection. Tonsillitis most commonly affects children between preschool ages and the mid-teenage years. A scratchy voice, bad breathe, along with drooling, refusal to eat, and unusual fussiness are particularly seen in younger children etc. The most common bacterium causing tonsillitis is Streptococcus pyogenes (group A streptococcus), the bacterium that causes strep throat. Other strains of strep and other bacteria also may cause tonsillitis. The tonsils are the immune system's first line of defense against bacteria and viruses that enter buccal cavity. This function may make the tonsils particularly vulnerable to infection and inflammation. However, the tonsil's immune system function declines after puberty ― a factor that may account for the rare cases of tonsillitis in adults.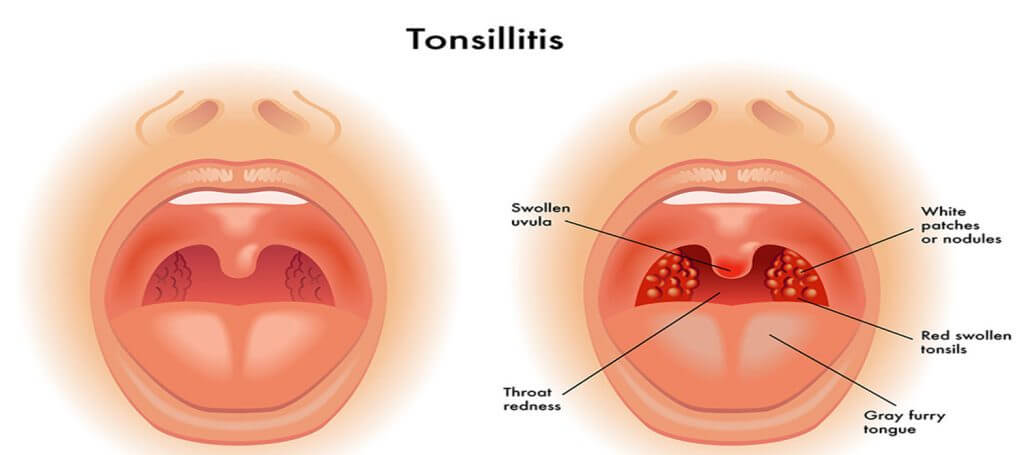 Ayurvedic Description Of Tonsillitis:
In Ayurveda, the condition is referred as Tundikeri or Galaayu, which is mainly caused by accumulation of toxins in the body due to improper digestion and poor defense mechanism by the immune system to counter the infection. All the three doshas, Vata, Pitta and Kapha get aggravated in the condition. Too much consumption of cold foods, exposure to cold environment, excessive talking and loud speeches, oily and fried cause Tridoshaj imbalance in throat that leads to tonsillitis.