Backache, lower back pain or lumbago is the common disorder involving the muscles, nerves and bones of the back. On the basis of duration of pain, it is classified as acute, sub-chronic and chronic. Acute pain lasts less than 6 weeks, sub-chronic 6 to 12 weeks and chronic if persists more than 12 weeks. Mostly, the back pain is believed to be due to the mechanical problems such as muscles or joint strain.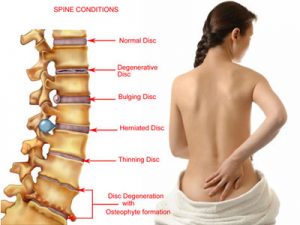 ---
Ayurvedic Description Of Backache:
Ayurveda considers all spinal pain and disorders happen due to the imbalance of Samana Vayu. Located at the navel, Samana Vayu governs Agni; the Agni refers to the digestive fire, or the fire of purification in Ayurveda. This fire burns adequately when Prana and Apana Vayu unite in Samana Vayu. Any disturbance in this Agni causes the imbalance of Samana Vayu and hence the pain and disorders related to spine seen in patients.
---