Allergic Bronchitis is a respiratory condition, triggered by an overly active immune system reaction against harmless foreign substances that enters the lungs. This condition involves inflammation of the bronchioles and the lower respiratory system due to allergens.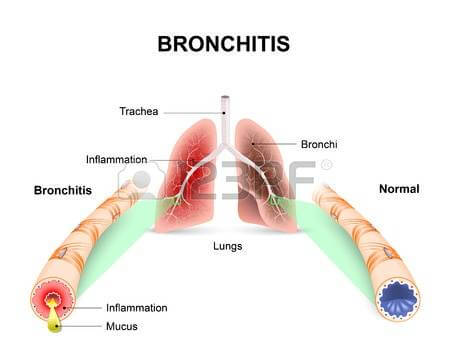 ---
Ayurvedic Description Of Allergic Bronchitis:
In Ayurveda, bronchitis is known as Shwasa Pranali Shoth (inflammation of respiratory tract) or the Shwasa-Kasa Roga or Tamaka Shwasav Roga that begins with the impairment of digestive power; this is why in the preliminary stage of the disease or just before its onset, the patient complaints of indigestion, constipation or diarrhea. It mainly involves the vitiation of Kapha Dosha, however, it can be still either of Vataj, Pittaj or Kaphaj in nature but predominantly Kaphaj.
---