Ulcerative Colitis is the condition where the lining of the colon and rectum becomes severely inflamed and eventually wears away, forming shallow sores known as ulcers. It is a chronic condition with unknown cause. In this condition if it stays for a longer period, the colon gets permanently damaged. Though people of any age can get affected, it is usually observed in people under the age of 30. It is being referred as inflammatory bowel disease along with a related condition called Crohn's disease. Most people with ulcerative colitis have inflammation in their descending colon, the section of the intestine that is joined to the rectum but some do have inflammation and ulceration in all of the large intestine. The disease does not affect the small intestine.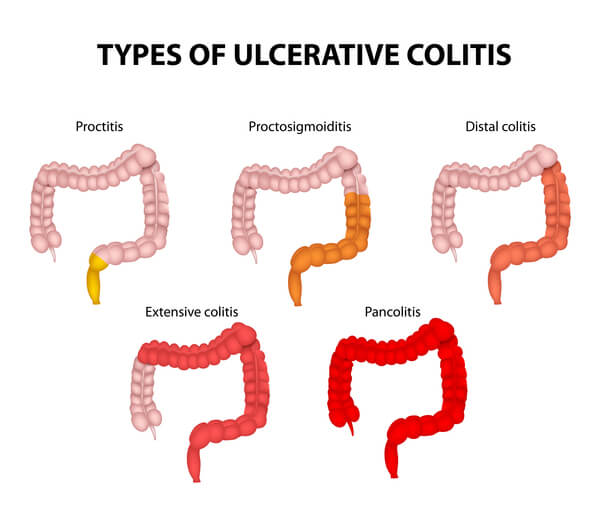 Ayurvedic Description Of Ulcerative Colitis :
According to Ayurveda, the disease is called 'Kshatodara' which is primarily a disease of Pitta dosha with varying degrees of Vata involvement. Following regimens and excessive consumption of foods that aggravate Pitta adversely affect rakta and mansadhatus. In the lower colon, the aggravation of Vata dosha blocks Pitta and Kapha channels and cause further inflammation, accumulation of mucus and edema.