Osteoarthritis or simply OA is a condition where the wear and tear of joints happens and is the most common type of arthritis. It is a degenerative disorder that is associated with cartilage breakdown in joints. The OA can occur in any joint/s in body though mostly occurs in the weight-bearing joints of the body like hips, knees, and spine. OA can also affect the neck, fingers, thumb, and large toe. OA can affect the other joints with previous injury or underlying cartilage disorder. In OA, cartilage (firm, rubbery material that reduces the friction in the joints) becomes stiff and loses its elasticity. It becomes more susceptible to damage and with time, further wear and tear decreases its ability to act as a shock absorber. This leads to the stretching of tendons and ligaments. Unlike rheumatoid arthritis, which is an autoimmune disorder, osteoarthritis is a degenerative disorder.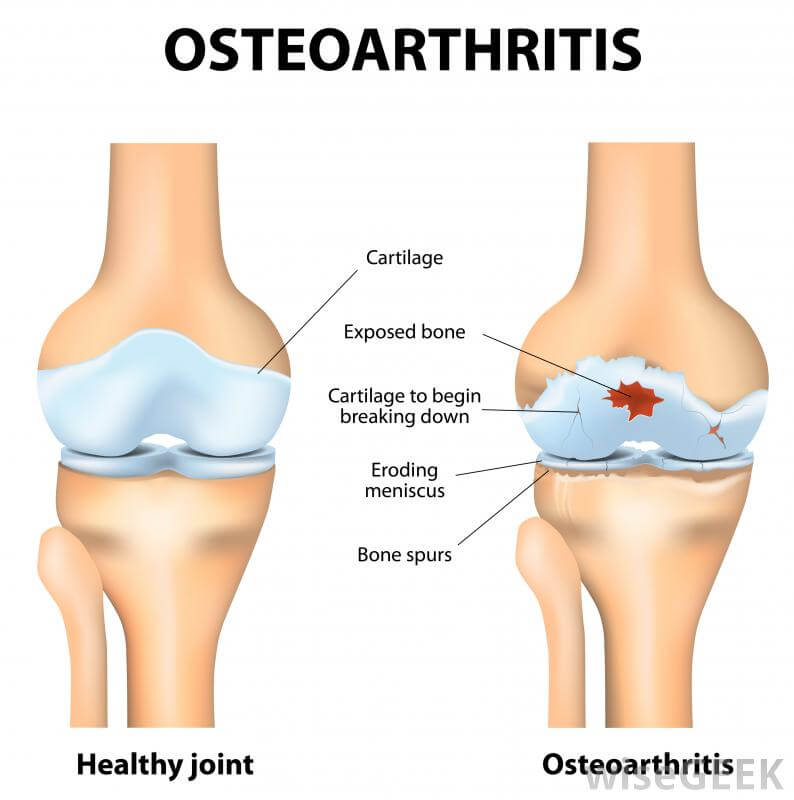 Ayurvedic Description Of Osteoarthritis :
'Sandhigata Vata' is what Osteoarthritis has been referred to in Ayurvedic texts. In Sandhigata Vata, there is the invasion of Vata in the joints of the body. This aggravated and localized Vata in the joints produces pain, restricted movements and swelling. On getting lodged in the joints of the body, Vata in relation to affecting the joints (Sandhi) causes Sandhigata Vata. As the name suggests, the Sandhigata Vata is made up of two words- Sandhi and Vata, which tells that Vata affects the joints of the body. The degree and severity of the disease increases and decreases with the season, dietary habits that cause aggravation of Vata. In Sandhigata Vata, there is a depletion of Asthi and other dhatus.