Worms are unwanted living creatures in the body that give troubles to body ranging from blood disorders to indigestion. Depending upon the type of worm, different worms have different signs and symptoms in the body. Worm infestation is very common in kids as they are susceptible to infection because of poor hygiene practices in the early childhood. There are huge numbers of worms' species but Tapeworms, Roundworms, Threadworms or Pinworms and Hookworms are some of the common species that trouble the humans, more specifically children. Though the worm infestation is not a threatening condition, it does bring severe discomfort and malnourishment.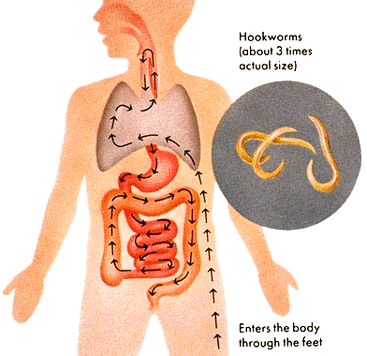 Ayurvedic Description Of Worm Infestation:
In Ayurveda, this condition is known as Krimi Rog and these Krimis or worms are of three types as per Ayurvedic texts. The Kaphaj Krimi, Raktaj Krimi and Purishaj Krimi. Based on their location and factors, these worms tend to give different signs and symptoms. However, some of the signs and symptoms remain same in all of these.