Amenorrhea is simply defined as the absence of the menstrual period in a woman of reproductive age. It is generally classified into 2 types, Primary and Secondary amenorrhea. Primary Amenorrhea is the failure of menses to occur by the age of 16 years, even in the presence of normal growth and secondary sexual characteristics while secondary amenorrhea is the absence of menstrual bleeding in a woman who had been menstruating but later stops menstruating for three or more months in the absence of pregnancy, lactation, cycle suppression with systemic hormonal contraceptive pills, or menopause.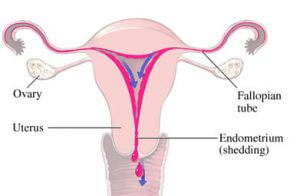 ---
Ayurvedic Description Of Amenorrhea:
In Ayurveda, Amenorrhea is known as Anartva, an ayurvedic term for the absence of menstrual period. 'Anartva' is caused due to accumulation of toxins and vitiation of Apana Vayu (a type of Vata that is responsible for the elimination of menstrual blood, stool, urine and reproductive fluids) in the Artavaha Strotas or the minute channels that carries the menstrual blood.
---