Cancer is a disease of tissue growth regulation; cells undergo abnormal growth with the potential to invade, spread to other parts of the body. The problem of cancer is increasing rapidly because of unhealthy environment, lifestyle, use of tobacco and alcohol. Cancer is also posing, as one of the diseases that are putting lot of economic burden on low-income countries as its treatment and management is quite expensive.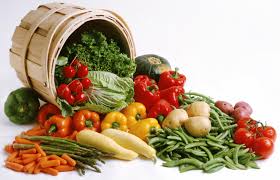 ---
Ayurvedic Description Of Cancer:
'Arbuda' is the Sanskrit word for cancer.  All the 3 doshas upon aggravation develop malignant tumors, especially aggravated Kapha and Vata doshas. This affects the tissue, which might result in developing a malignant tumor.
Ayurveda describes 3 forms of cancer-
Rakta Arbuda - When a tumor is surrounded by smaller tumors.
Adhya Arbuda - When a tumor arises on a pre existing site or near a primary tumor.
Dvi Arbuda - When two tumors arise at the same time.
These tumors cause large secretion of fluid in the surrounding tissues located in vital locations, channels or tenaciously attached to the surrounding tissue and are highly difficult to cure.
---