The eczema is a group of diseases that leads to rashes like itchy red inflammation of the skin. It may lead to the formation of small papules, which ooze liquid when scratched and can get encrusted with pigmentation later on. It can be caused by infections, allergies or irritation of the affected part of the body.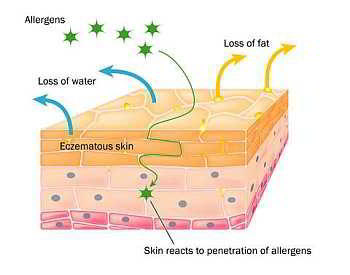 Ayurvedic Description Of Eczema:
In Ayurveda, eczema is termed as Vicharchika, which is caused due to the vitiation of all the three doshas - Vata, Pitta and Kapha. The Pitta-vitiated Vicharchika is the most common form of eczema. The vitiation of the skin occurs through imbalance between the pitta and the blood to produce eczema.