Cystitis is the medical term for the inflammation of bladder; the inflammation is caused by a bacterial infection. It affects people of both sexes and all ages. Because women have shorter urethras, it is more common among females than males.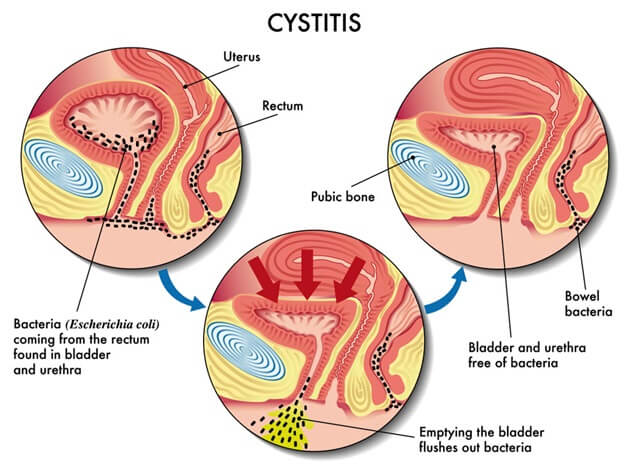 ---
Ayurvedic Description Of Cystitis:
Cystitis in Ayurveda is correlated with Mutrakriccha. As urine is eliminated from the body by the virtue of Apana Vayu, vitiation of Apana Vayu is the cause of urinary disorders. Mutrakriccha in Ayurveda is classified into four types; Vataj Mutrakriccha which is caused mainly by Vitiated Vayu and is marked by obstructed urination and severe pain in the pelvic region, Pittaj Mutrakriccha which is caused mainly by vitiated Pitta and shows symptoms like severe burning micturition with reddish or yellowish urine, Kaphaj Mutrakriccha which is caused mainly by vitiated Kapha and is characterized by swelling and heaviness in the pelvic region and sticky urine and Sannipatik Mutrakriccha is caused by vitiation of all the three doshas and therefore have mixed characteristics.
---