Nasal polyps are growth of soft tissues on the lining of the nasal passage or sinuses. They are painless and are formed as a result of a chronic inflammation of the lining. Small polyps do not cause any symptoms but the larger ones block the nasal passages, cause breathing difficulty and frequent infections. They are associated with inflammation of the lining of nasal passages and sinuses that lasts more than 12 weeks (chronic rhino-sinusitis, also known as chronic sinusitis). However, it is possible to have chronic sinusitis without nasal polyps. Nasal polyps themselves are soft and lack sensation, so small ones do cause any difficulty to get them noticed. The 2 major types of nasal polyps are antrochoanal and ethmoidal.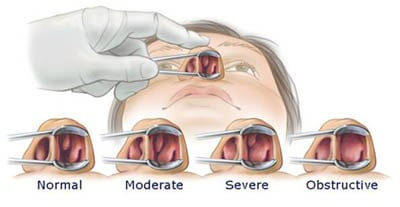 Ayurvedic Description Of Nasal Polyps :
In Ayurveda, nasal polyps are referred to as Kapha-Rakta granthi. The increased Kapha dosha accumulates in the wall of blood vessels and surrounding muscular tissues and give rises to swelling known as Kapha-Rakta granthi or nasal polyp.