Anemia is the most common blood condition that occurs due to the reduction of healthy red blood cells in the blood. There are many types of anemia with different causes and treatment; some are even hereditary and terminal. Iron deficiency anemia is one of the most common forms of anemia. In very severe anemia, the body may compensate for the lack of oxygen-carrying capability of the blood by increasing cardiac output. The patient may have symptoms related to this, such as palpitations, angina, and symptoms of heart failure.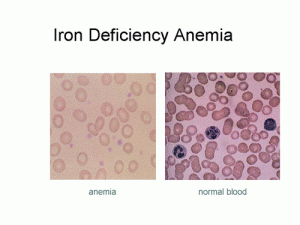 ---
Ayurvedic Description Of Anemia:
In Ayurveda, Anemia is called as Pandu Roga as the complexion of person turns pale. It involves the vitiation of all the three doshas while pitta being the dominant. It is generally caused due to dietary insufficiency and improper lifestyle.
---