Chronic fatigue syndrome is a disorder characterized by the extreme fatigue that is difficult to be explained by any underlying medical condition. It may worsen with physical and mental activity and doesn't relieve with rest. The cause of chronic fatigue syndrome is not known, but it is being attributed to various factors like viral infections to physical or psychological stress. It alters the quality of life in individuals suffering from it.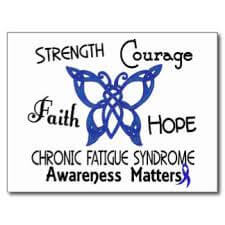 ---
Ayurvedic Description Of Chronic Fatigue Syndrome:
Ayurveda attributes Chronic Fatigue Syndrome to aggravated Vata dosha. The aggravated Vata generates negative effects at the physical and mental level, feeling of intense fatigue, muscle cramps and pains are the signs of aggravated Vata dosha, as also are weakness of nervous system, disturbed sleep patterns, mental fogginess and forgetfulness.
---