Common cold/flu is an infectious viral disease that affects the upper respiratory tract, which primarily includes nose and throat. The patients usually get cured on their own in about a week. It mainly spreads by means of droplet infection and the best possible prevention is to wear facemasks especially traveling in crowded places or in the unclean areas. The medicines for common cold are prescribed as asymptomatic line of treatment.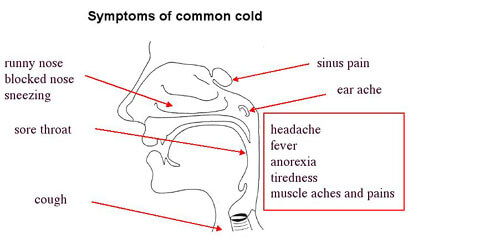 ---
Ayurvedic Description Of Common Cold/Flu:
The common cold is called Pratishyaya in Ayurveda. All the three doshas are responsible for the occurrence of common cold. The common cold with dominance of Vata dosha have dry coughs, little mucus discharge, hoarse voice, and runny nose. The patients with the dominance of Pitta dosha in common cold have fever, sore throat, yellowish nasal discharge and continuous blockage of the nose. The patients with vitiated Kapha dosha in common cold have thick mucus discharges with dull headaches and heaviness of the head. The people who have Pitta-Kaphaj nature are more susceptible to common cold and flu.
---