Systemic Lupus Erythematosus is a non contagious and chronic autoimmune disease where the immune system treats body's own tissues as foreign substances and produces antibodies to fight it. The condition is commonly known as lupus, the disease follows an irregular course of remissions and flare-ups, and may often be incapacitating. The disease most often develops between the age of 15 and 44. As like other autoimmune diseases, the exact cause, or trigger, for lupus remains unknown.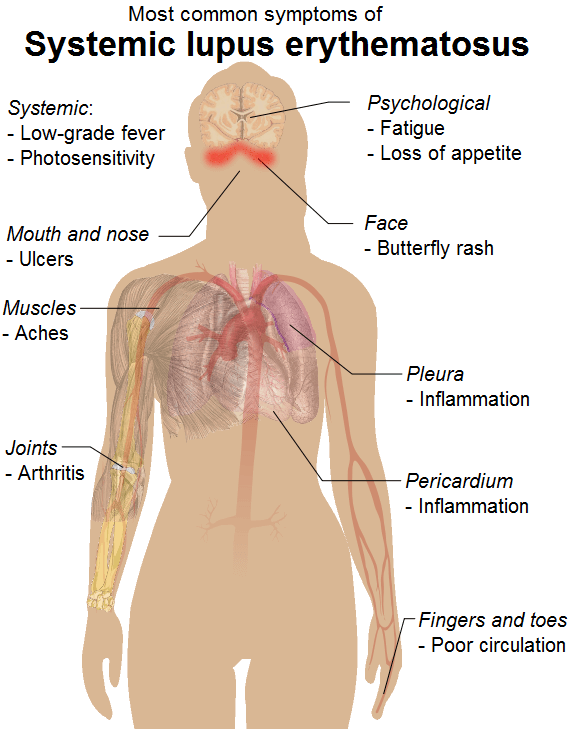 Ayurvedic Description Of Systemic Lupus Erythematosus :
Ayurveda describes SLE as an imbalance of all tridoshas. This disturbs all the Dhatus including Skin (Twak), Ras, Rakta and Mansa Dhatu. Vata is the main dosha that gets aggravated mainly among all the three doshas and dushyas are Rasa, Rakta, Mansa and Twak dhatu. The three doshas have the different ratios of dominance; the dosha that has more aggravation has dominant features. The aggravation of the doshas causes vitiation of the Agni (body fire). This leads to the production of Ama (toxins). The aggravated doshas that mainly includes Vata carries the Ama and the other doshas into Ras and Rakta dhatu causing SLE. More the doshas goes to the deeper tissues or dhatus more it is difficult to treat.