Types of Diabetes And Their Reversal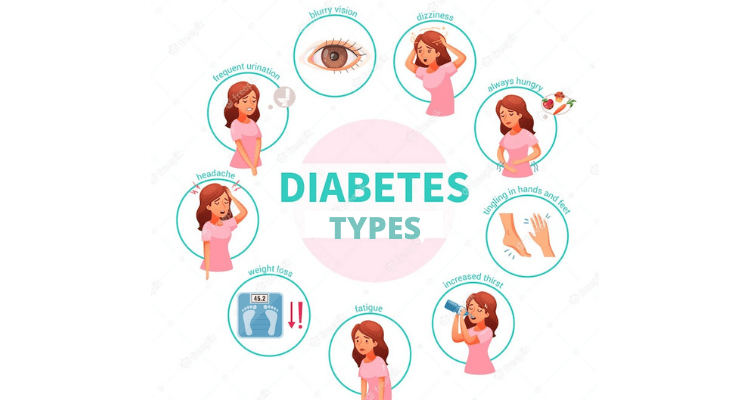 The buzz of 'Diabetes Reversal' is all present over the internet these days, which is rightly so. Still, there are specific types of diabetes that can be reversed. This small article will help build awareness around this buzz of 'Diabetes Reversal'. By 'Diabetes Reversal', it is understood that a person with diabetes achieves a normal hba1c percentage level. And they can stop using antidiabetic medicines that are supposed to be taken for a lifetime. Before discussing the diabetes reversal in detail, we need to know the types of diabetes, which can be reversed entirely and controlled or managed?
Types of Diabetes
Type 1 or Juvenile diabetes or adolescence diabetes
Type 2 or Adult-onset diabetes
Gestational diabetes
Pancreatogenic diabetes or type C diabetes
Type 1 Diabetes
It is also referred to as juvenile diabetes diagnosed early in life. The aetiology or exact cause of type-1 diabetes is not unknown. Other possible causes could be genetics or environmental factors. Still, it is believed that the body's immune system destroys insulin-producing cells of the pancreas. The inability to produce Insulin leads to the non-utilization of glucose in the body cells. Type-1 diabetes can only be managed, and it becomes necessary to take Insulin to control blood sugar levels. 
Many celebrities around the world have type 1 diabetes. Nick Jonas, Jay cutler, Anne Rice, Mary Tyler Moore, Gary Hall Junior and Wasim Akram are examples of those who defied the blues of type-1 diabetes and scaled heights in their career. Their success lies in the fitness regime and controlling the woes diabetes brings along with it.
Although Type-1 diabetes can not be reversed, but, with the help of a correct dietary regimen and the proper lifestyle, patients with Type-1 diabetes can reduce the quantity of Insulin needed to manage their blood sugar. This low quantity of Insulin will automatically minimize the adverse effects of Insulin.
Type 2 Diabetes
is adult-onset diabetes that usually appears in the mid-forties but now can be seen as early as in the early 30s. This shift in unhealthy trends results from our poor eating habits and a modern sedentary lifestyle. You won't be surprised to know that only 10% of Indians do regular workouts, and that too incorrectly. Yes! Imagine we are a country of 1.4Billion people and, unfortunately, a diabetic capital of the world. 
In Type 2 diabetes, the pancreas does produce Insulin, but the body's cells cannot utilize it. Therefore, the Insulin does not enter the cells to use glucose. In simple words, the body's cells become resistant to Insulin. This leads to increased blood sugar levels; despite having eaten well, the person feels lazy, weak, tired and lacking energy.
Type-2 diabetes is reversible if we know its secret of reversible which lies in adopting a correct daily regimen that helps in increasing the body's insulin sensitivity, removing meals that makes it difficult for Insulin to enter inside the cells for its action on glucose.
Gestational Diabetes
It appears during the time of pregnancy. The incidence of gestational diabetes is becoming very common in urban women. This is happening because of less physical workout by pregnant women and living with risk factors such as a sedentary lifestyle, being overweight, and eating too many sweets and junk foods during the gestational period.
Pancreatogenic or Type C Diabetes
This type of diabetes appears in chronic pancreatitis patients as a secondary condition. Diabetes is a co-morbidity that appear in 25-80% of the patients within the first five years after getting the first attack of pancreatitis. By adopting the correct Ayurveda diet, lifestyle, and medicines, we have seen patients curtailing their daily insulin needs and antidiabetic medications such as metformin, Sulphonylureas, etc. 
While gestational and Type-2 diabetes can entirely be reversed, adopting the three pillars approach of Ayurveda, which is 'Right diet, proper lifestyle and personalized medications', is very useful in reversing and containing diabetes of every type