Poly Cystic Ovarian Syndrome (PCOS) or earlier called as PCOD is a common endocrine disorder of unknown etiology that affects 5-10% of women in their reproductive age. In India, the prevalence spikes up to even 26%. It is a condition in which a woman's levels of the sex hormones estrogen and progesterone are found to be out of balance. This leads to the growth of ovarian cysts (benign masses on the ovaries).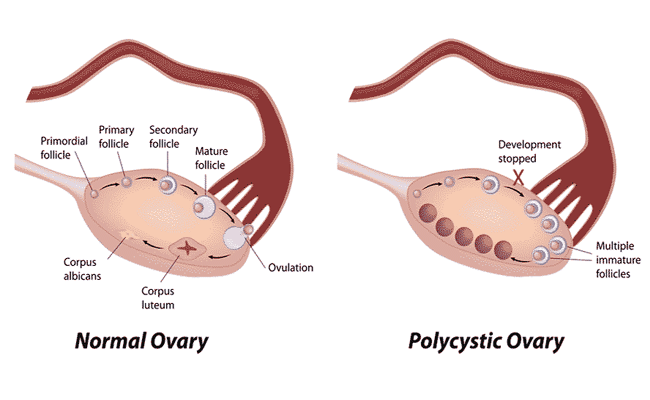 Ayurvedic Description Of PCOS (Poly Cystic Ovarian Syndrome):
When the deranged Vata vitiates the Maansa, Shonita and Meda get mixed up with Kapha. They produce circular, raised and knotted inflammatory swelling called 'Granthi'. This type of glandular swelling has been compared with the modern terminology 'cyst' which means an abnormal closed epithelium- lined cavity in the body, containing liquid or semisolid material. In PCOS, development of follicles have been arrested at one or any level and remained as it is. The cysts are follicles at varying stages of maturation and atresia. Thus, this pathology is compared with Granthibhuta Artava Dushti i.e. cyst, as in PCOS, the follicles becomes cysts instead of developing up to a mature ovum.