How to Beat the Winter Blues?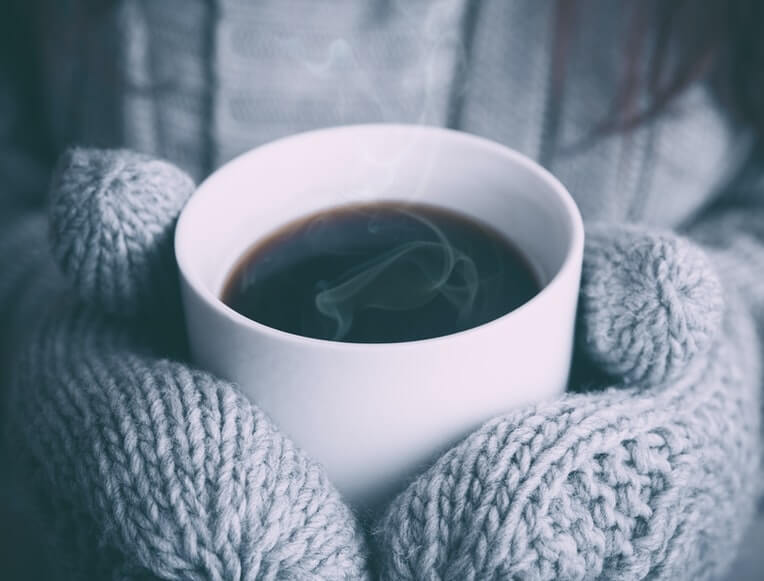 Winters is a season of vibrant colours around us. We see people moving out with colourful sweaters, winter wears and flowers like Petunia, Chrysanthemum, Delia etc. Everyone seems to welcome winters with homemade sweets as Panjiri, Atta and Gaund Laddus.
While winters do bring much charm around us, this is also a season when we have various types of issues like cold, cough, running nose, breathing disorders, and pain disorders. People with a compromised or weak immunity experience it very often than others. So, this small write up is about the things that can be done to counter winter woes and blues.
Experiencing all of these health issues in modern times is that we don't prepare and adapt ourselves to weather changes. Immediately around Diwali, we ate a lot of sweets during these days, which resulted in 'Kapha' in the body.
According to Ayurveda, Sweet or Madhur Ras or Meetha produces cough in the body, resulting in these ailments. Although, 'Madhur' ras is needed to maintain energy and calories to combat the cold weather outside. The injudicious eating of these sweets in the form of fermented sweets such as pastries, slices of bread, and frozen sweets leads to these health issues.
The perfect guide to being healthy is following the Ayurvedic principles that help remove access to 'Kapha' from the body, add antidote in every sweet we take, and avoid sweets that are not meant for us. This quick reference given below can help people eat the meals they love and avoid the meals that are not recommended in this season.
Meals to be taken-
Hot and unctuous meals made from desi cow ghee, butter from cow milk.
Use sesame oil/Desi ghee in cooking meals.
Homemade sweets as panjiri, laddus with crushed black pepper and methi seeds.
Drink warm water sip by sip, and measure your water intake as well as people tend to miss on their daily water intake.
Meals to be avoided-
Curd, Banana, Taro, Brinjal, Excessive Potato, Pea, and meals form mucus or 'Kapha' in the body.
People with joint/s pain should avoid meals like 'Saag' that aggravate 'Vata' in the body since the cold and dry 'Vata' already stays aggravated in the environment.
Reheated Kadhi, Rajma, Chole and Saag, which we mostly do in this season.
Junk foods as Lasagna, meals having Mayonnaise and made from Refined oils, processed carbohydrates etc.
Lifestyle to be followed-
Wear warm woollen clothes over fancy synthetic ones, and cover body parts as doing this would not make skin dry.
Keep a room temperature that is ideal for the body and does not make you dehydrated.
Use medicated oils prescribed by your Ayurveda physician for whole body or joint massage(Abhyanga) followed by Steam( Sweden).
Lifestyle to be avoided-
Day sleeping is prohibited, but you can spend time in the sun during the afternoon.
Avoid direct exposure to cold air and too close and direct exposure of heat from charcoal and heaters.
Home Remedies/Medicines-
Immunity plays a vital role in this season, too, like always; the best example is from the recent corona epidemic where a person of 70 years survived it with kitchen and home remedies. In contrast, a person of 20 years old lost the battle with covid, reason boiled down only to one thing, and that is- Immunity.
Immunity cannot build over a short time. This needs to be built with time; eating the proper diet, adopting the right lifestyle that is suited best to you help in building immunity.
Ayurvedic medicines and herbs help significantly build long-lasting immunity. If you have good quality 'Chyanwanprash' at home, start using it. It is ancient wisdom found almost in every house old but off late, the younger generations don't use it, they should use it.
Ayurvedic procedures with medicated oils as 'Nasya' help patients with sinusitis, rhinitis, headache and breathing disorders.
For seasonal cold and cough, don't rush for anti-biotics immediately; let your body deal with it to heal it. Take clove, cardamom, and black pepper one each. Suck it, and it will act as an anti-allergic kit and better than your anti-allergic pill, which can make you dull and dodgy all day.
You can also increase the use of basil, turmeric, cinnamon, garlic. People have been found to use Ashwagandha, Giloy as self-medication recently. Still, it should be consumed only after knowing your 'Prakarti' and consulting an Ayurveda doctor.