GERD or Gastro Esophageal Reflux Disease is a chronic condition of the digestive tract in which the digestive acids frequently flow back into the esophagus. It is caused by an abnormality with the relaxation or closing of the gastro esophageal valve. In, GERD, the affect lies on lower esophageal sphincter (LES); the ring of muscle between the esophagus and stomach. If GERD cannot be relieved through diet and lifestyle changes, the patients may require medication or surgery to get relief.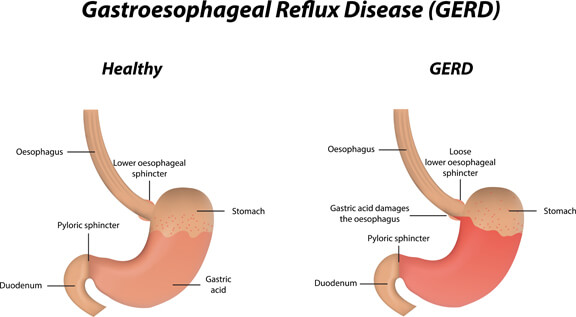 Ayurvedic Description Of GERD :
According to Ayurveda, GERD is a result of aggravation of Pitta dosha. The consumption of Pitta aggravating and incompatible foods (Virudh aahar) vitiates all the doshas. The vitiated doshas then produce heating toxins that are expelled upwards into the food pipe causing heartburn and the results in GERD.